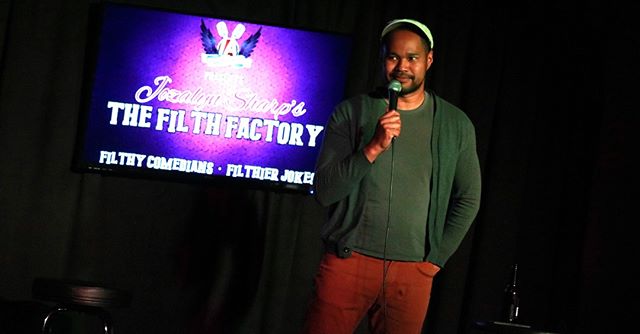 @watermelonkimchi not only killed his spot at the #FilthFactory but he's one of our regular staff members! Shout out to George 🗣️ 🗣️ 🗣️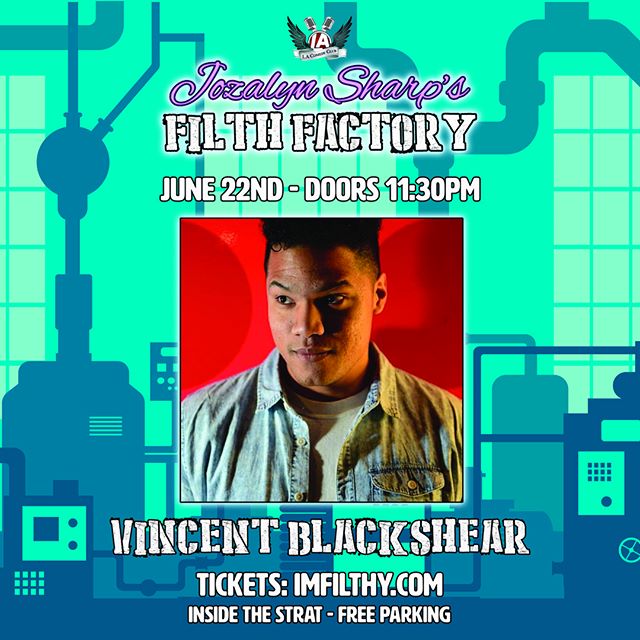 MEET THIS MONTH'S LINEUP! ___________ Up and coming comedian Vincent Blackshear is quickly becoming a favorite in the Las Vegas comedy scene. He's a regular at the LA comedy club & uses his punchline heavy style to crack people up on a nightly bases.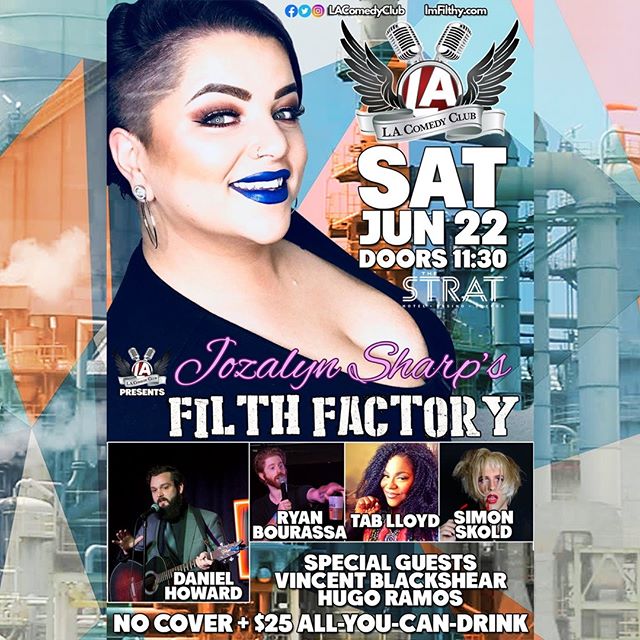 We are back in June with one 🔥 lineup that'll make you wanna 💦 💦 💦 Our fearless leader, @jozalynsharp, will be headlining this month and she's bringing a group of her favorite comics working today: @danielhowardcomedy, @ryankickassa, @mstablloyd, @simonwskold, @blackshear_comic, and @iamhugoramos! Do not miss this show! Seats are going fast this month so reserve yours now at the link in our bio! NO COVER & $25 All You Can Drink
@myenbyronment,@jimmymcmurrin, @Logan_Quiroz, @watermelonkimchi, @y2koolaid, @jessareedcomedy, Aaron Woodall, @jayedevan & @jccomedian are just some of the Filthy Fiends that have graced the Filth Factory stage! __________ 🎟️ Reserve your FREE tickets for 6/22 now at the link in our bio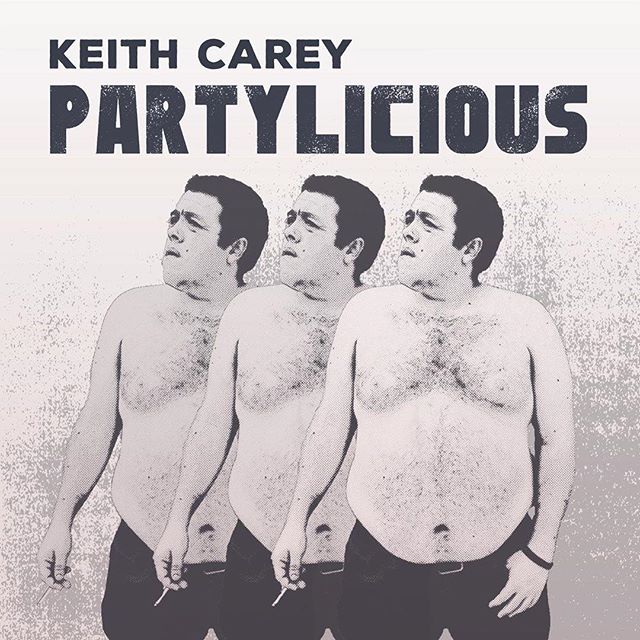 #Repost from Filth Factory 🏭 alum: @keithtellsjokes My new album "Partylicious" is coming soon courtesy of @radlandrecords ! Pre-sales 5/17, available everywhere 5/24. (Cover art by @thenortherncanadian )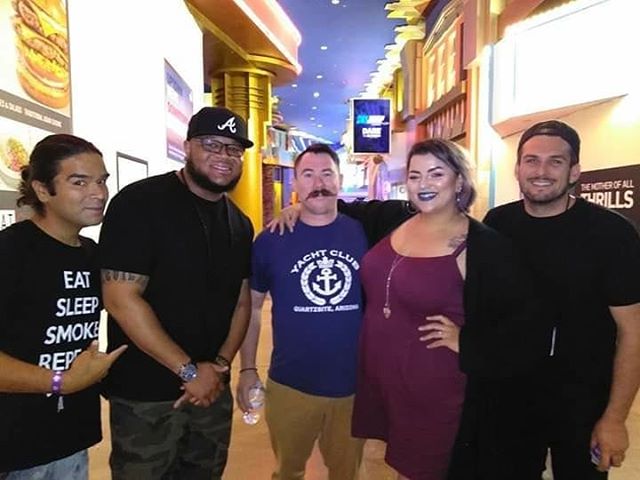 🙌🏼 We had the best time Saturday for May's Filth Factory. EDC missed out on US! _____________ #Repost @castillocomedy Great times at @filthfactorylv Saturday night with some of Vegas's top comics. Always a entertaining show at @lacomedyclub check out for times and performers @tyler_jolley @comedianantonknight @jozalynsharp @garrett.d.hall @pictureswithfriends666
TONIGHT! Ensure you can get in and reserve your seats at the ticket link in our bio or by going to ImFilthy.com! This lineup is killer 😎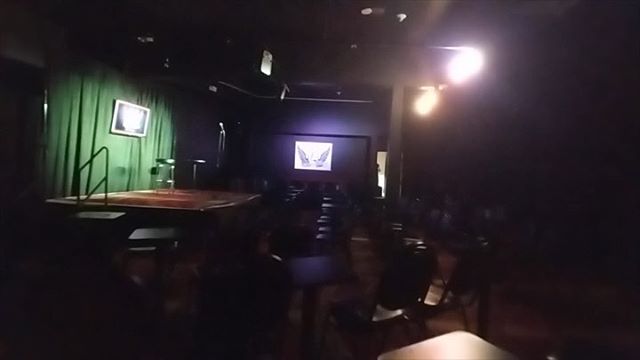 We know it's a little early for #TBT but man did we have fun at the last Filth Factory! We're just days away from the next one, this Saturday 5/18: @mrhahncomedy, @rickybyrne, @johnhildercomic, @bobbywaynes, @comedianantonknight, @tyler_jolley, @jozalynsharp & @mikesimpsonhaha all on ONE STAGE!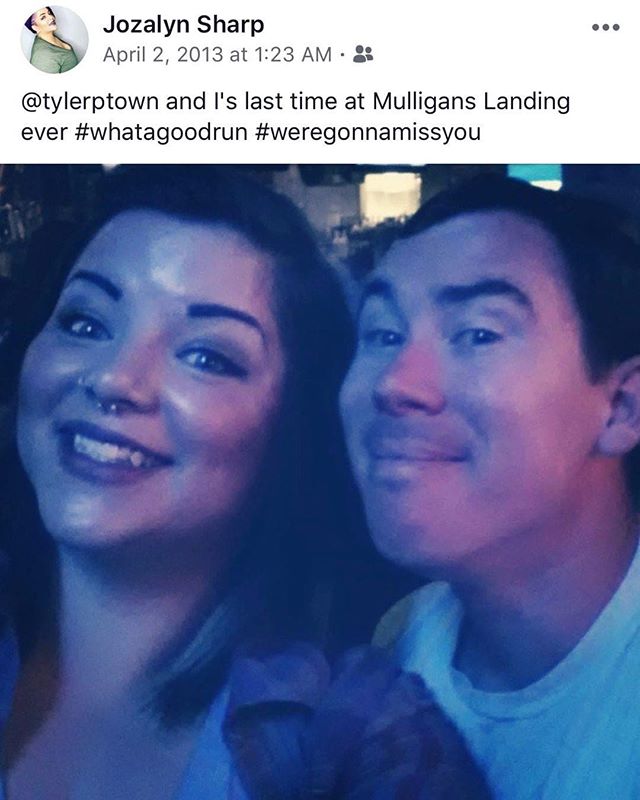 Repost @jozalynsharp . . . . . . . . . . . #TossBack to the last Mulligan's Landing Show. I'm getting part of the gang back together this weekend at The Filth Factory for a little reunion starring the man who brought us to the stage every Monday for many Mondays, Mike Simpson! Snag your FREE 🎟️ at jozalynsharp.com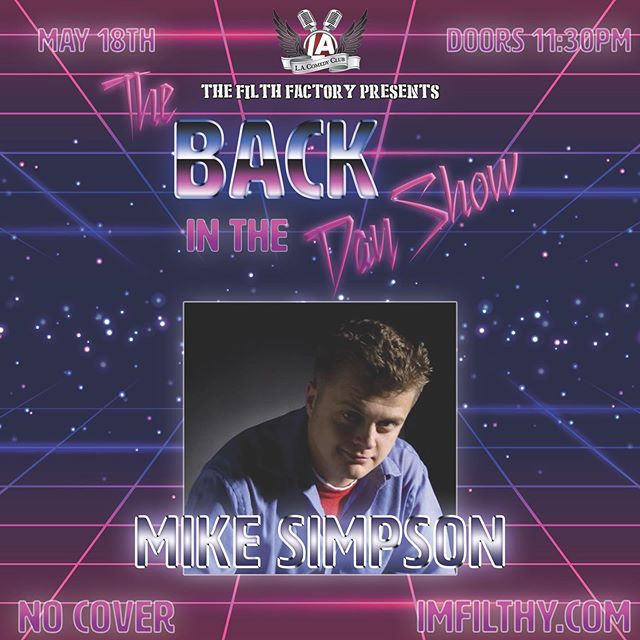 It's a bird, it's a plane...oh wait...nope that's just Mike Simpson's brooding energy in his old headshots looming over us. . . . . . . . . . . . That headshot does no justice to the man of eternal positive vibes. Mike Simpson hosted a Monday night mic at a little bar called Mulligans Landing. The site of many a first set, comics coming into their own, and a million memories. Almost 5 years of laughs were provided to this comedy scene and COUNTLESS minutes of stage time thanks to Mike & Mark. Come support the resident host with the most with us as he joins us to guest host this month's Filth Factory! . . . . . . . . . . . 🚪 Doors at 11:30pm 🍺 $25 All You Can Drink 🎟️ ImFilthy.com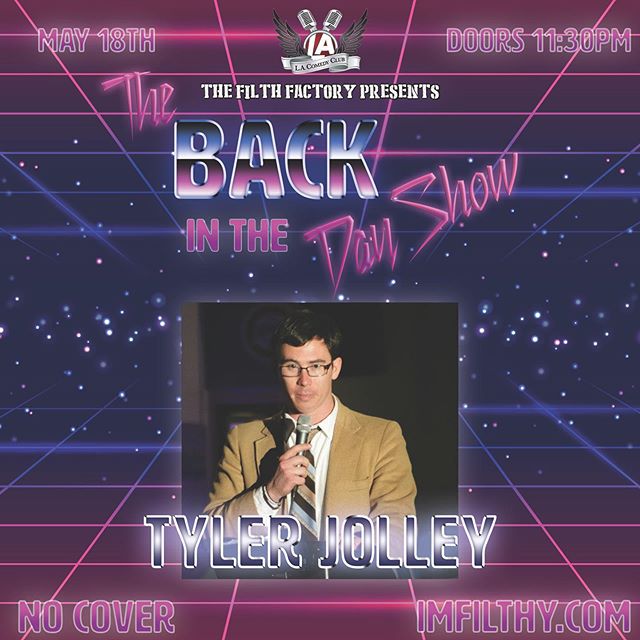 BACK BY POPULAR DEMAND! You've seen @Tyler_Jolley at The Filth Factory once before, but you've also seen him all over the Las Vegas strip and at the cinematic interactive comedy experience, Sinnerama! . . . . . . . . . . . 🚪Doors at 11:30pm 🍸 $25 All You Can Drink 🎟️ Click the link in our bio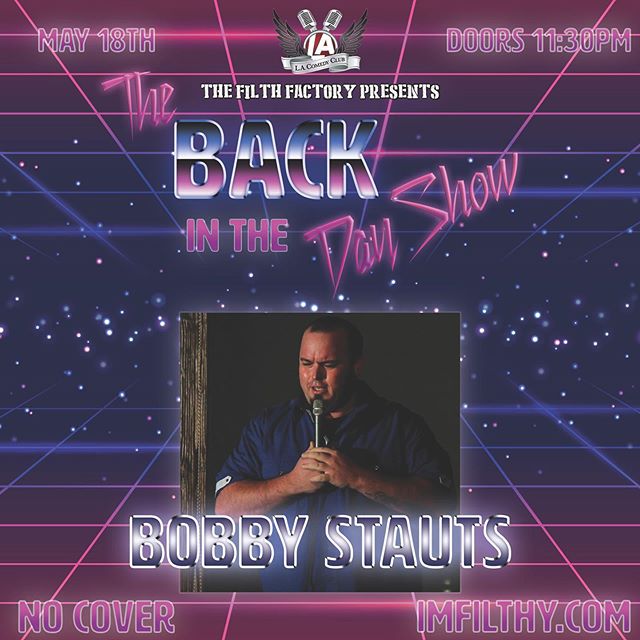 You'll have to ask @bobbywaynes about his past some day, but what can we say? ...He B Cool...He B the Coolest... And one of the funniest dudes in Las Vegas! . . . . . . . . . . . 🚪 Doors open at 11:30 🍷 $25 All You Can Drink 🎟️ Click the link in our bio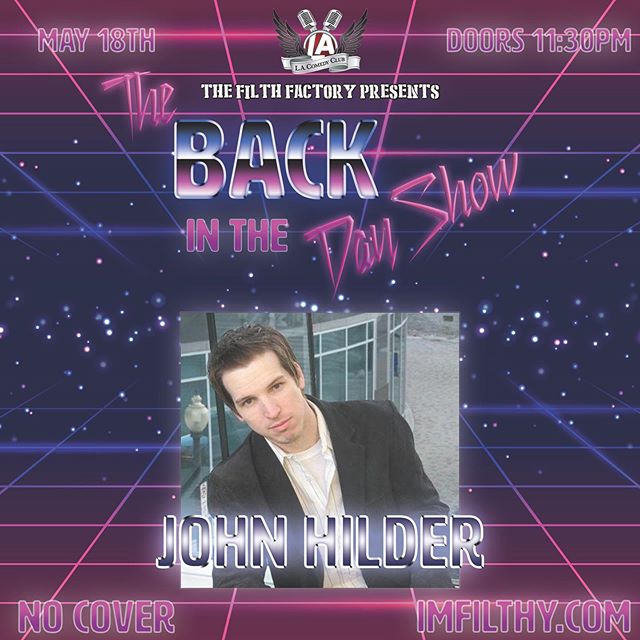 This month's lineup includes a Las Vegas Comedy scene lynchpin: @johnhildercomic . . . . . . . . . . . We love John's commitment to layers. But one thing he's more committed to than an undershirt? Making people laugh. Come see how many shirts he has on 5/18! . . . . . . . . . . 🚪 Doors open at 11:30 🍷 $25 All You Can Drink 🎟️ Click the link in our bio! 📍 @lacomedyclub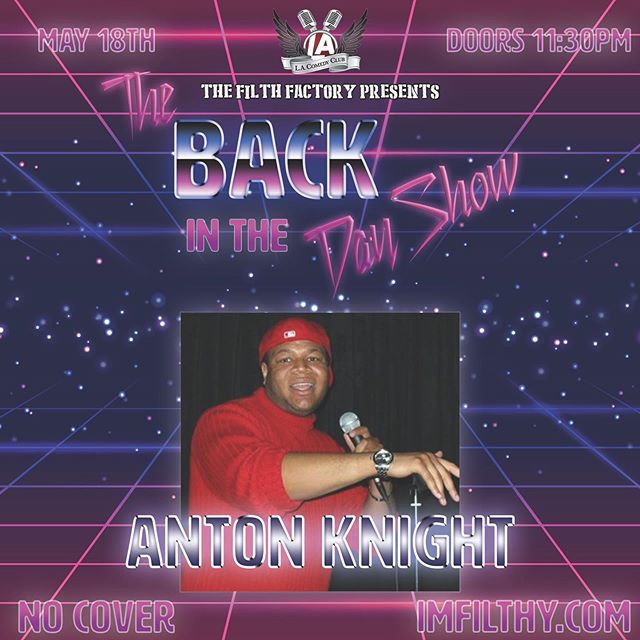 Meet this month's lineup! Anton Knight went from wearing red turtlenecks, to probably still owning a red turtleneck. Another thing that hasn't changed about Anton is that he's funny AF. . . . . . . . . . . Come see Anton on 5/18! 🚪 Doors open at 11:30 🍷 $25 All You Can Drink 🎟️ Reserve your FREE tickets at the link in our bio